18V 184mm Brushless Circular Saw Skin
BKS18B-0
I/N: 6230212

The 18V brushless circular saw delivers powerful performance and advanced safety features. Its compact design means you can work efficiently in tight spaces. For precise results, use the AEG guard rail and built-in LED light to guide your cuts.
$329
Where To Buy
Bulk Order
See In Action
SHARE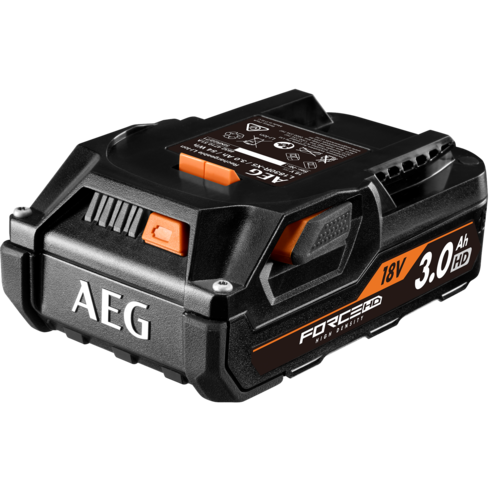 Bonus Via MY AEG
18V 3.0Ah FORCE HD Battery
The 18V 3.0Ah FORCE HD battery is yours via redemption when you buy the 18V 184mm Brushless Circular Saw Skin (BKS18B-0). This 18V 3.0Ah FORCE HD battery provides you with the same power output as the 6.0Ah FORCE battery, but is 19% lighter and 23% smaller. You can make it a kit if you buy an 18V Multi Chemistry Charger (BL1218-X4), and you'll also recieve via redemption an 18V Jobsite Blower.
Terms & Conditions Apply
HOW TO REDEEM?
1

MY AEG

Create Account or Login to MY AEG

2

Register

Register your purchased product

3

Redeem

Submit redemption claim
Features
Specifications
Reviews
Q&A
Manuals
See In Action
Powerful brushless motor technology
184mm blade for larger cutting capacity
Compact design allows for safe operation in tight spaces
Magnesium alloy base plate and top guard
Built-in blower removes excess dust from line of cut
LED light with separate switch for illumination
Cutting capacity: 90°
60 mm
Cutting capacity: 45°
44 mm
18V 184mm Brushless Circular Saw Skin - Model BKS18B-0