Return to Drills & Hammer Drills
18V FUSION SDS+ Rotary Hammer Drill Skin
BBH18BL-0
I/N: 6230315



The 18V FUSION SDS+ Rotary Hammer Drill provides a class leading 2.5J of impact energy in an 18V system. It delivers 4,800BPM of high-speed drilling power and allows you to shift between 3 different drilling modes (rotary hammer, standard drilling and chisel free rotation). Designed to enhance user comfort, the anti-vibration system minimises fatigue for better control. For easy storage, use the in-built rafter/ladder hook.
$379
Where To Buy
Bulk Order
See In Action
SHARE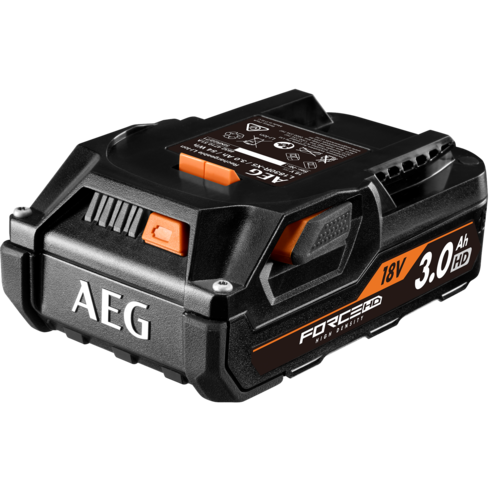 Bonus Via MY AEG
18V 3.0Ah FORCE HD Battery
The 18V 3.0Ah FORCE HD battery is yours via redemption when you buy the 18V FUSION SDS+ Rotary Hammer Drill Skin (BBH18BL-0). This 18V 3.0Ah FORCE HD battery provides you with the same power output as the 6.0Ah FORCE battery, but is 19% lighter and 23% smaller. You can make it a kit if you buy an 18V Multi Chemistry Charger (BL1218-X4), and you'll also recieve via redemption an 18V Jobsite Blower.
Terms & Conditions Apply
HOW TO REDEEM?
1

MY AEG

Create Account or Login to MY AEG

2

Register

Register your purchased product

3

Redeem

Submit redemption claim
Features
Specifications
Reviews
Q&A
See In Action
Powerful Advanced Brushless Motor delivering a huge 2.5J of impact energy
3 modes ‐ rotary hammer, standard drilling and chisel free rotation
Electronic safety clutch disables tool if bit jam occurs
Anti‐Vibration System to minimise user fatigue
LED sight light illuminating poorly lit work space
In-built heavy duty rafter/ladder hook for easy storage