PLACE YOUR ORDERS ONLINE AT
BUNNINGS
FOR CLICK & COLLECT. OUR
ONSITE TEAM
CAN ALSO DELIVER TO YOUR SITE.



ABL58JB
I/N: 3381299
58V Brushless Jet Blower Skin
The AEG 58V Jet Blower's powerful Brushless motor & axial-fan design, delivers an incredible 15.43/min air volume at 230 km/h air velocity. The stream-lined body & rear battery placement provides a well-balanced experience, and the Lock-On cruise control button reduces user-fatigue....
Read More
$319
Price correct as of 14th August 2020 01:33 AM AEST
FIND IN-STORE
Bulk Order
This page is for product information only and item/s may be unavailable for purchase, contact your local Bunnings store for availability/price.
Bonus Via MY AEG
Buy a 58V Blower Trimmer skin or Jet Blower skin and get a bonus 58V 4.0Ah battery via online redemption. These batteries are impact-resilient with a thick integrated cell frame to protect against knocks and drops. They also have superior cells and weld straps to deliver impressive power.
Promotion Period:
01/07/2020 - 30/09/2020
Redemption Period:
01/07/2020 - 11/10/2020
Promotion Status:
Available
HOW TO REDEEM?
1 MY AEG

Create Account or Login to MY AEG

2 Register

Register your purchased product

3 Redeem

Submit redemption claim
Terms & Conditions Apply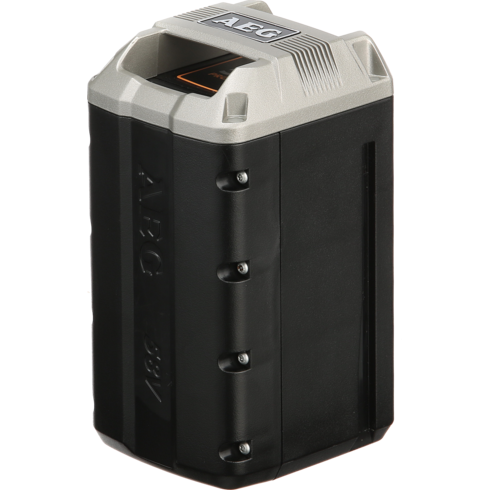 58V 4.0Ah Pro Lithium Battery
HOW TO REDEEM?
1 MY AEG

Create Account or Login to MY AEG

2 Register

Register your purchased product

3 Redeem

Submit redemption claim
Terms & Conditions Apply
Features
Specifications
Reviews
Manuals
Brushless technology for maximum performance, longer runtime and extended motor life
Variable speed trigger with lock-on cruise control
Turbo boost feature to clear debris faster
Axial fan design for clearing a large volume of material
Max Air Velocity
230 km/h
Max Air Volume
15.4 m³/min