GET THE JOB DONE BY THE END OF THE YEAR
Now is the perfect time to update your tool kit so you can get the job done before you down tools. AEG power tools have been engineered with local tradies, materials and conditions in mind – so you get tools you need to get more done before the year is done!
CHECK OUT OUR INNOVATIVE POWER TOOL RANGE
We've added even more tools and kits to our expanding innovative 18V range. We've also upgraded many models to brushless motors.
SEE BELOW
18V FUSION/Brushless 6-Piece 6.0Ah FORCE Kit (A18XB6B162B)
Exclusive Bunnings Promo, strictly limited stock
This kit comes with 6 heavy-duty tools that suit every trade, all with powerful brushless motors, plus 2 x 6.0Ah FORCE batteries, charger and carry bag. Valued at over $2,000 RRP (when products purchased separately), you'll get all this at a crazy-good price of only $999 RRP. Plus there's an bonus redemption valued at $399 RRP! Be quick, when they're gone...
18V FUSION 2-Piece Heavy Duty 6.0Ah FORCE Kit (BSB18F2-602C)
This kit features two of the most-used power tools by tradies and offers great value, whether you're just starting on the tools or updating your gear. You'll get our high-performance FUSION Hammer Drill and 6-Mode Impact Driver, 2 x 18V 6.0Ah batteries plus an 18V charger and a heavy-duty FUSION hard case, all for only $599 RRP. Click to find out how you can make this a 3-Piece FUSION Kit with a bonus redemption valued at $349 RRP.
CONTINUING TO LEAD THE WAY IN INNOVATION
These new 18V tools bring innovation, power and performance that will help you Work Smarter, Not Harder! AEG's fast growing innovative range is built for tomorrow. Grab all of these today.
CHECK OUT OUR EVER-GROWING COMMERCIAL 58V OUTDOOR EQUIPMENT RANGE
DOUBLE YOUR RUN-TIME WITH A BATTERY BONUS* ON BELOW KITS
* Via Online Redemption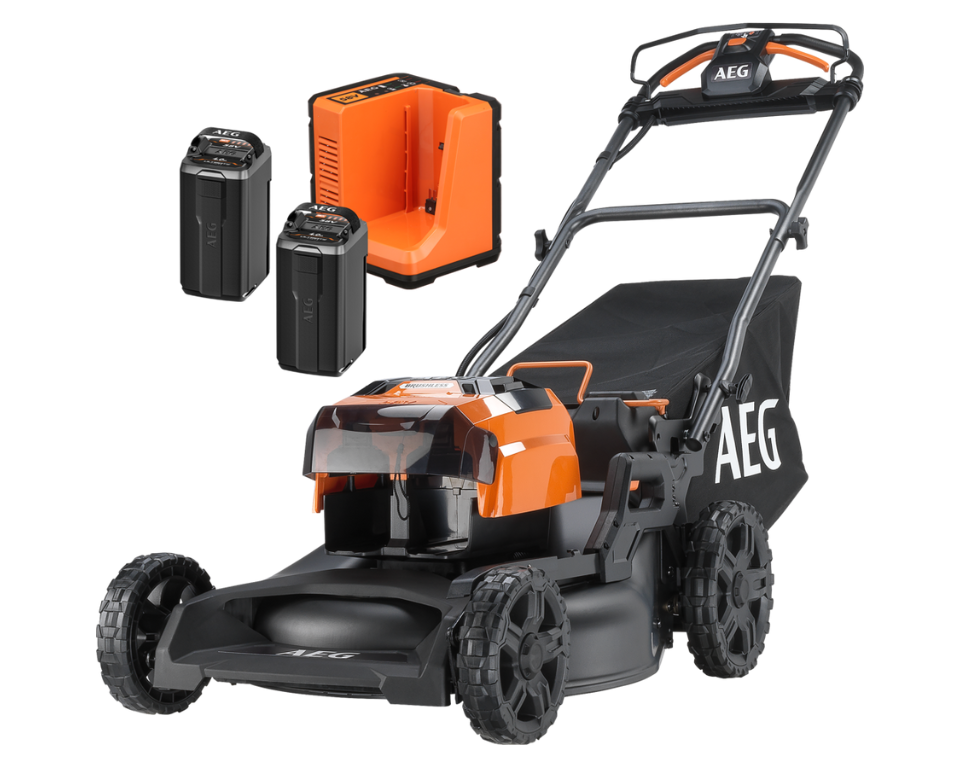 58V Brushless 21" Self- Propelled Lawn Mower 4.0Ah ULTIMATE Kit (ALM58SP24)
Get petrol powered performance and the job done faster with a 21" wide steel deck to reduces the number of passes and a self-propelled drive function to reduces the physical exertion. Comes with 2x 58V 4.0Ah ULTIMATE Batteries and for a limited time, we'll double that with a bonus of two more via redemption!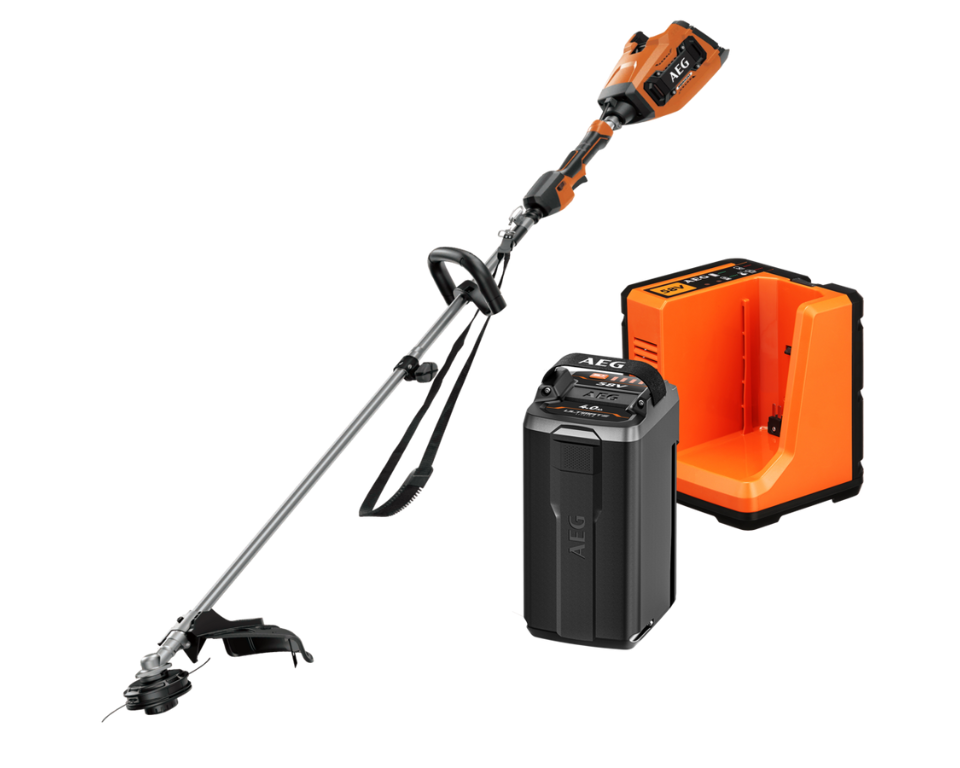 58V Brushless 43cm Line Trimmer 4.0Ah ULTIMATE Kit (ALT58TLI401)
Features a well-balanced, ergonomic design for easy use and reduced operator-fatigue with included shoulder harness. The 2-Speed switch and variable speed trigger provide more control and the aluminium split-shaft design has a detachable boom for compact storage or to add attachments. And for a limited time, get a bonus battery with this kit!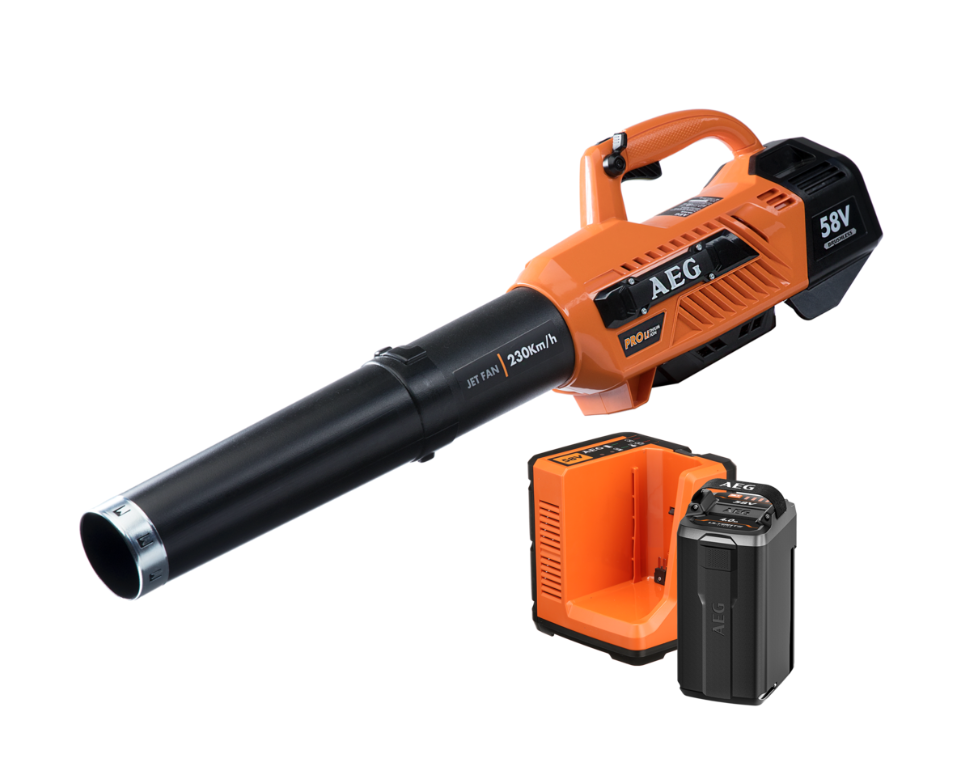 58V Brushless Jet Blower 4.0Ah ULTIMATE Kit (ABL58J401)
A powerful Brushless motor and axial-fan design produces 545CFM air volume and 230 km/h air velocity. Customise the Blower's performance with its variable speed trigger that features a lock-on cruise control lever. And for a limited time, you'll be blown away with a bonus battery via redemption.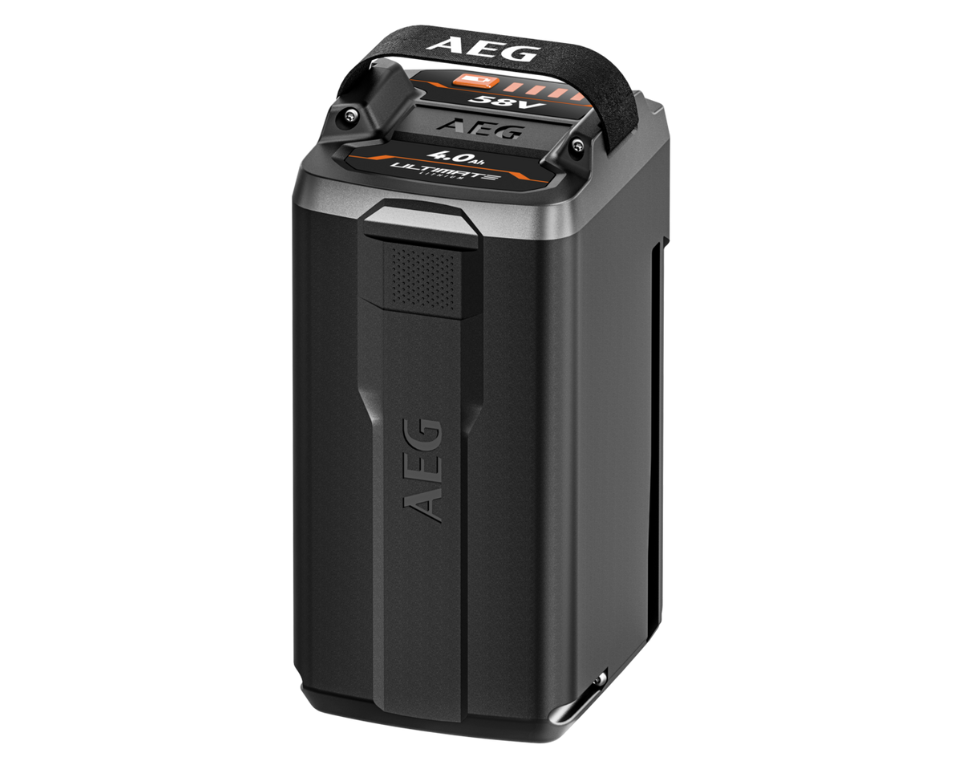 58V 8.0Ah ULTIMATE HD Battery (A58BAT18)
AEG's most powerful 58V battery with ULTIMATE power for more grunt and longer runtimes. Take your 58V tools to the next level to get more done in a day with 21700 High Density (HD) cells. Click below to find out more.

TOOLS DELIVERED FREE TO WHERE YOU'RE WORKING VIA AEG ONSITE
The AEG Onsite team will bring the tool shop to you. Power tools, outdoor power equipment, hand tools and accessories – when and where you need them. Minimise downtime by getting your business the tools you need, where you need them. Call the AEG Onsite Team today.

SEE THE LATEST AEG REDEMPTION OFFERS
AVAILABLE TILL 31 DECEMBER