A PROVEMBER TO REMEMBER
The kits, the tools, the deals you want are here for this PROVEMBER. It's a special month where we offer once-a-year deals on some of our berst -selling items, as well as our new 18V sub-compact and 18V garden products. But don't delay. Once PROVEMBER ends, you won't see these offers again.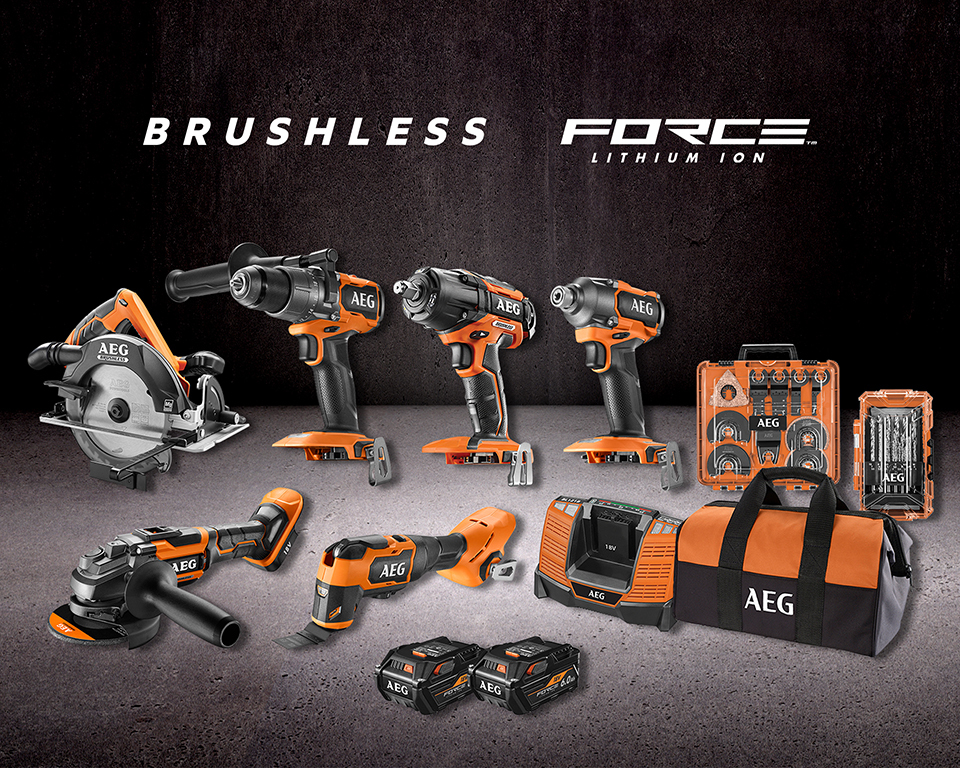 6 OF THE BEST
How do you make a popular 6-piece Brushless tool kit at an amazing price even better value? Add two accessory kits – a Multitool Blade kit and an HSS Drill Bit kit. This 18V kit contains 6 x Brushless tools, which includes the new generation 18V Brushless Multitool (with 20,000 OPM). Plus you'll get 2 x FORCE batteries, a charger, a carry bag. And did we mention there's a BONUS via Online Redemption? Only for PROVEMBER. Only while stocks last.
SUBS PLUS STORAGE
Get 3 x 18V Brushless Sub-Compact tools all packaged up in a heavy-duty QuickStack Organiser storage case.
Plus, you'll get 2 x 18V 2.0Ah Lithium batteries and a charger.
Only for PROVEMBER. Only while stocks last.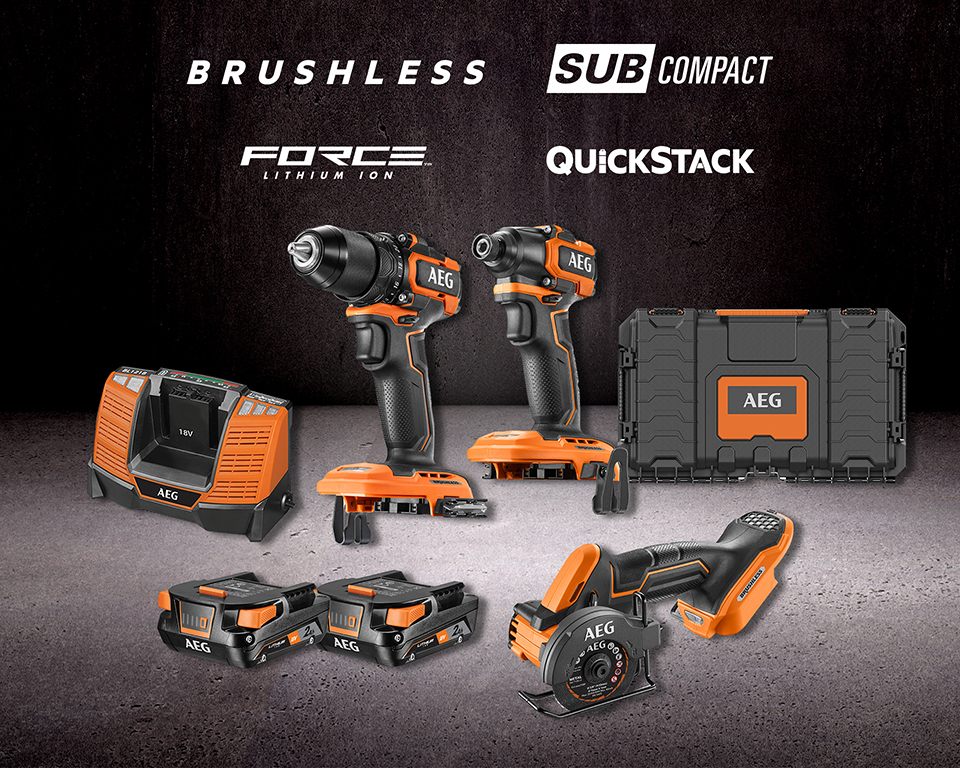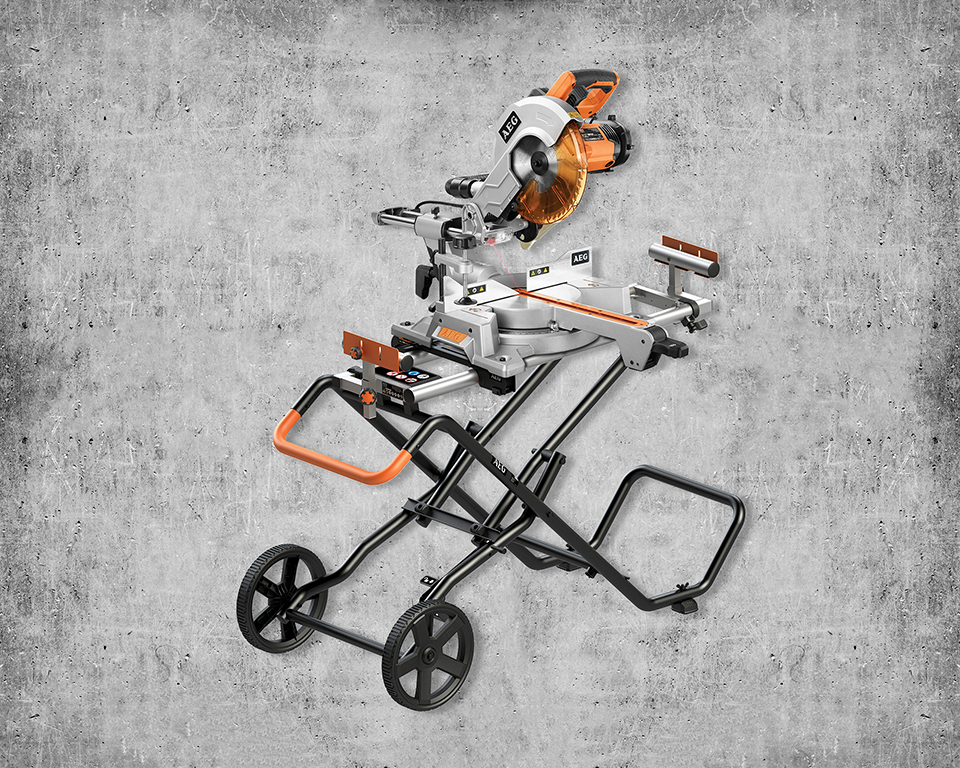 BACK BY POPULAR DEMAND
This one's back by popular demand – but only for PROVEMBER. Grab the 2000W 254mm Slide Mitre Saw and you'll also get the Mobile Mitre Saw Stand. You can take it anywhere and set it up in seconds. This deal is only for PROVEMBER and only while stocks last.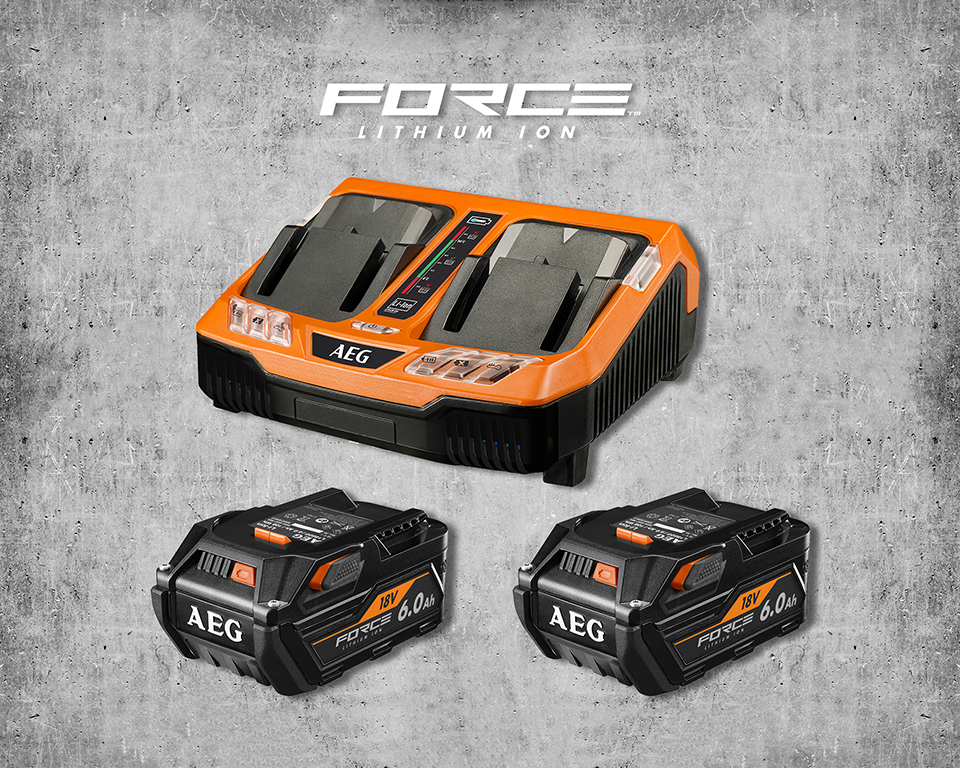 DYNAMIC DUOs
Grab a Twin Pack of 18V 6.0Ah FORCE batteries and also get the 18V Dual Port Sequential Charger. This kit is certainly not going to last long, so get in quick. Only for PROVEMBER.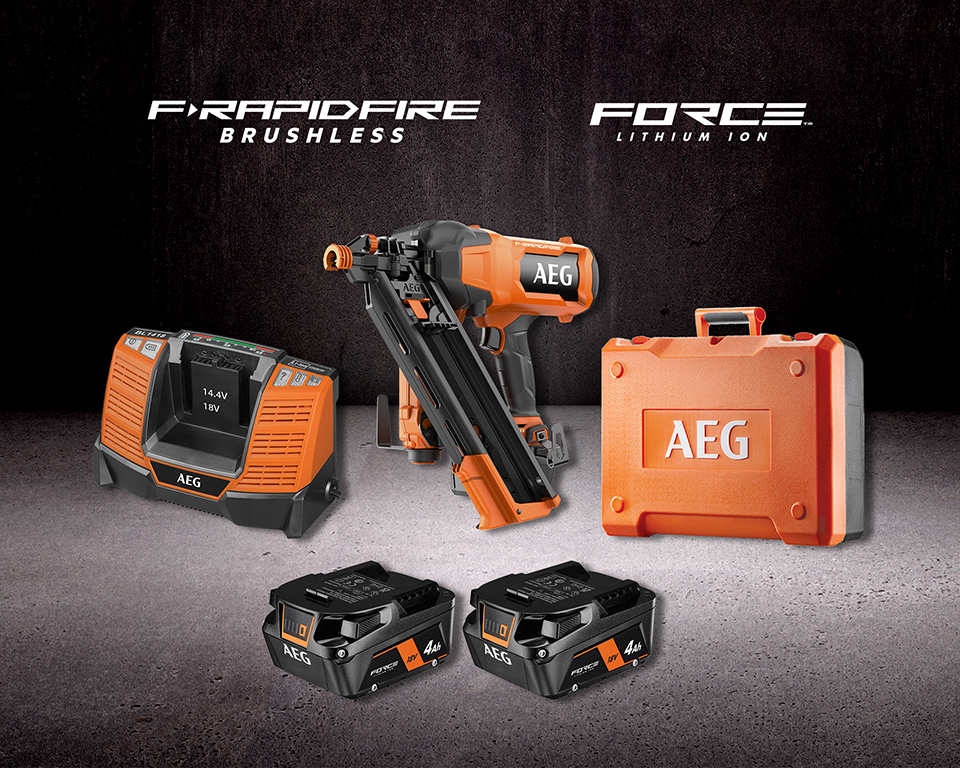 NO HOSES, NO CARTRIDGES, NO WAITING
No costly cartridges to keep purchasing, no compressor and hoses to drag around - it's a no brainer. AEG has revolutionised framing nailers by engineering the 18V F-RAPIDFIRE 10Ga 30o-34o Framing Nailer. Firing up to 3 nails per second in bumpfire mode, the powerful FUSION brushless motor provides maximum firing efficiencies with up to 750 shots per charge (on a fully charged 4.0Ah battery). This kit, which comes with 2 x 18V 4.0Ah FORCE batteries, Smart charger and a Heavy Duty Carry Case. This kit won't last long. When it's gone...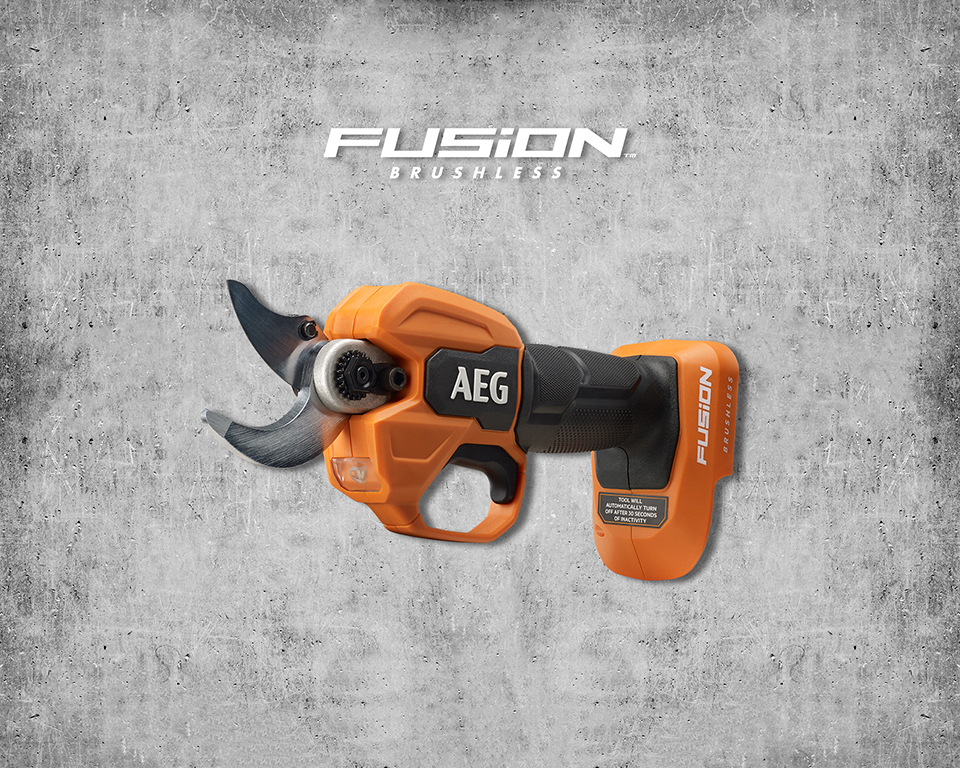 SNIP, SNIP
If you're an arborist, professional gardener or landscaper making numerous pruning cuts, you'll need AEG's new 18V FUSION Secateurs. Work Smarter, Not Harder with a 1-second cycle time and 30mm cutting capacity.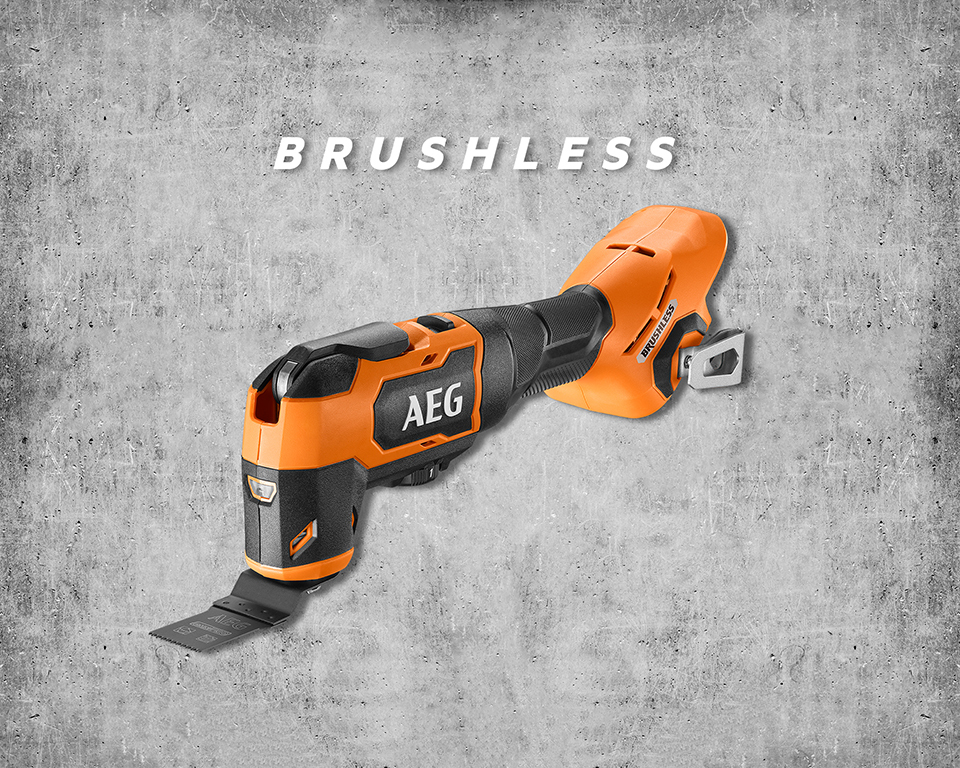 100s OF USES
You'll find plenty of uses for this powerful 18V Brushless Multi Tool with its 20,000opm to suit different types of surfaces and materials. For faster and more aggressive cutting, this multi tool features a 3.6° oscillating angle, compared to the standard 2° angle of other multi tools.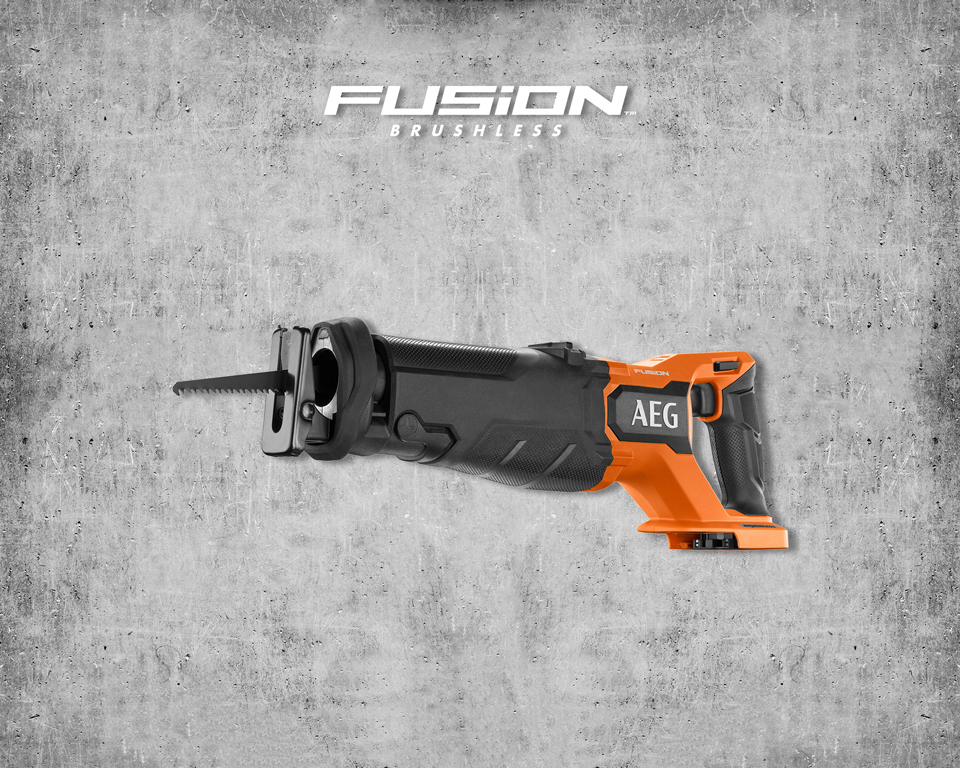 DEMO DEMON
An Advanced FUSION Brushless Motor with a combination of long stroke lengths and increased cutting speed allows you to make the most of the saw's orbital cutting action. Get demo done faster with this FUSION Reciprocating Saw.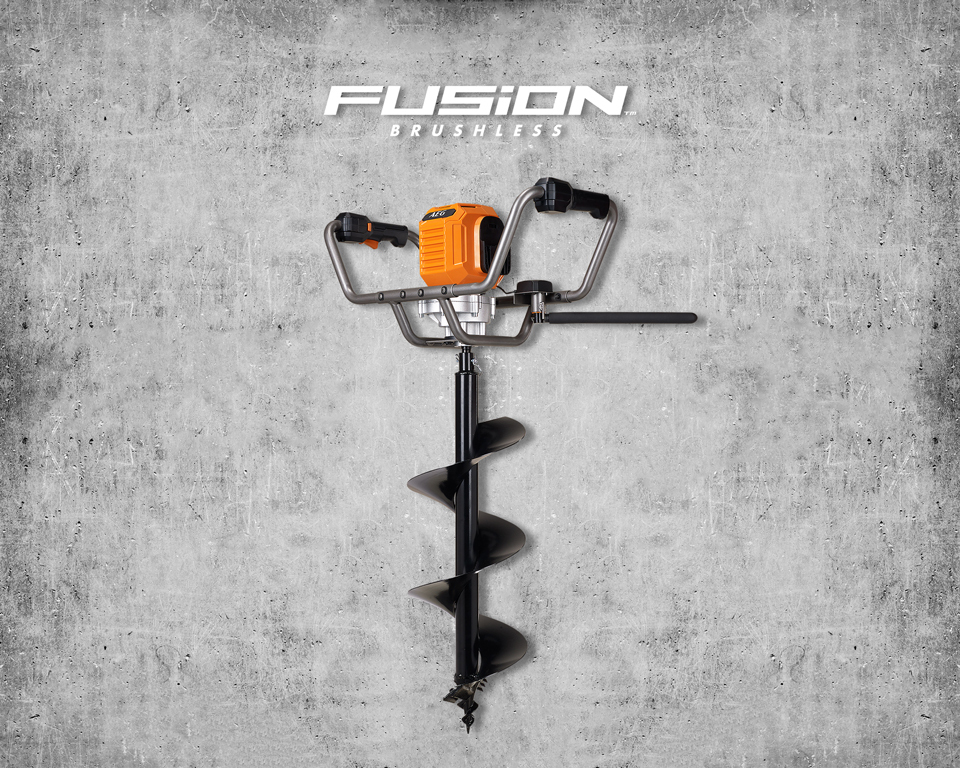 HOLE LOTTA LOVE
Fencers, deck-builders and landscapers will benefit from the petrol-like performance delivered by the AEG 36V FUSION Post Hole Digger. The powerful FUSION brushless motor is powered by 2x18V batteries that deliver 72Nm of torque. The 250mm auger bit is also included.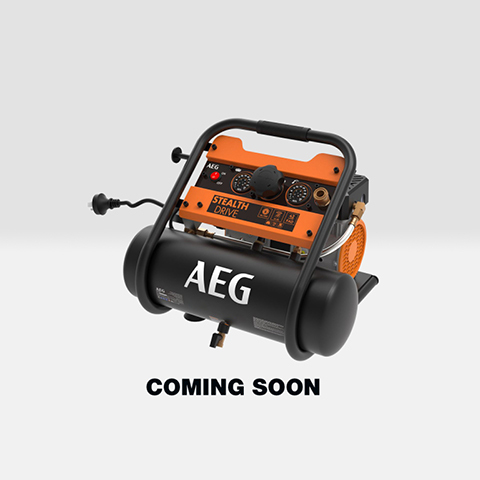 SILENCE IS GOLDEN
Great portable power for inflating tyres onsite, powering finish nailers as well as recharging AEG's F-RAPIDFIRE Framing Nailer.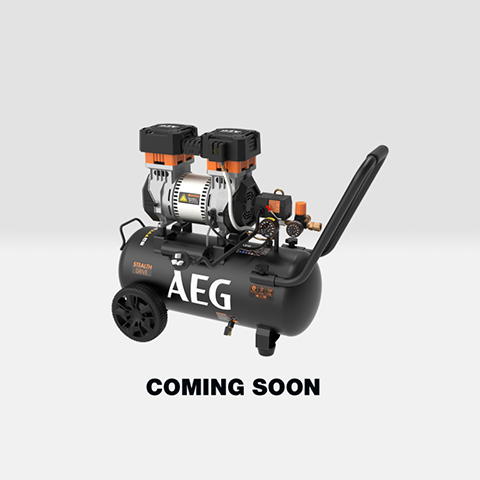 QUIET ACHIEVER
Less than 85dB, maintenance free, easy-read gauges and high quality fittings for durability.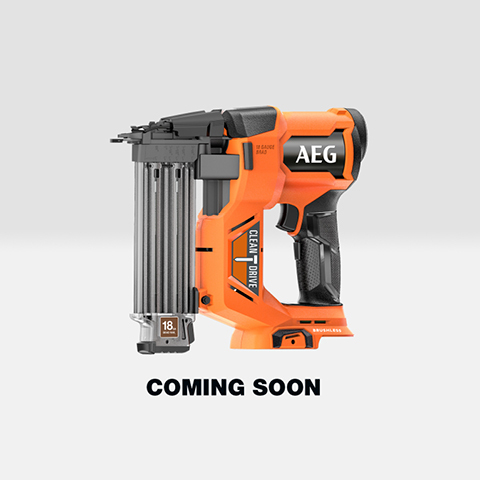 TRIM TERRIFIC
Market leading cycle rate for an 18V brad nailer, Air Drive spring technology, tool-free jam release, 105-nail magazine.

MORE TOOLS, MORE BATTERIES, MORE OPTIONS
AEG is constantly adding to its range of trade-tough power tools, like our NEW 18V Sub-Compact range, our NEW 18V outdoor power equipment, our NEW compact design batteries and our NEW line up of compressors. We've got great heavy duty kit kits - from 2 pieces to 9 pieces and everything in between. And our ONSITE TEAM can deliver them to your site for free.